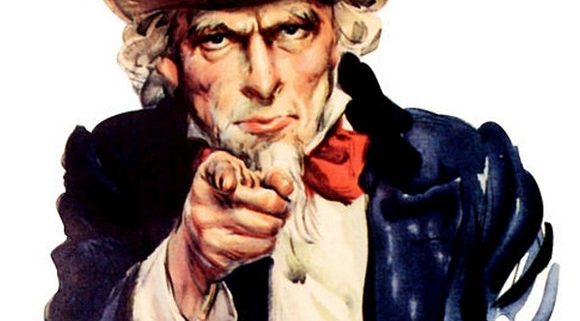 The Wall Street Journal
Weekend Investor – Family Value – April 13, 2013
Will the Government Shrink Your IRA?
President Obama's new budget seeks to limit contributions to retirement accounts when their assets reach $3.4 million. Here's what you need to know.
By Kelly Greene
President Barack Obama's budget for fiscal year 2014, released Wednesday, is loaded with an unusually large number of carrots—and sticks—for U.S. workers' retirement savings.
Here is how the proposed cap works: A saver's total balance across such accounts would be limited to the amount needed by a 62-year-old to buy an annuity generating an annual payment of $205,000.
The formula, based on the maximum annual payment allowed in traditional pension plans, means the total would vary from year to year depending on the cost of such an annuity. The cap, if in effect this year, would be about $3.4 million. Once the cap is reached, the saver couldn't make any additional contributions unless the total account value fell below the cap or the cap increased.
Here's what is on the table, along with some ways to react if the changes are enacted.
• Look for warning signs that your plan could disappear.
The cap on tax-deferred retirement savings is designed to stop "wealthy individuals" from accumulating "many millions of dollars in these accounts, substantially more than is needed to fund reasonable levels of retirement saving," the budget document says.

• If you are near the limit, find another tax shelter.
How else could you invest retirement assets beyond the amount you would need for living expenses? Instead of investing in an IRA, retirement savers wary of exceeding the cap could buy variable annuities, which also defer taxes on earnings.
• Be wary if you are using an IRA to pass tax-free money to your kids.
Under current rules, people who inherit IRAs can "stretch" their withdrawals across their life expectancies, paying income tax only on the amounts they remove from the account and continuing the tax deferral on any earnings inside.
But the budget proposal would force heirs other than spouses to empty such retirement accounts within five years, raising almost $5 billion in 10 years, it estimates.
• If you have a small IRA, you could get a reprieve from mandatory distributions.
The budget proposal exempts IRAs and other tax-deferred retirement plan balances worth $75,000 or less from the complicated rules for taking the required annual withdrawals that account holders have to follow starting the year they turn 70½ years old.
Comments April 13, 2013
Our elected civil servants want to destroy our quality of life in retirement and the quality of life of our heirs. They want to place additional limits on who can contribute to a retirement account (beyond the existing age and income limits). They also want to place additional limits on how quickly our heirs must withdrawal from their inheritance (accelerating the existing requirements). The accelerated withdrawal requirements will create larger withdrawals and will almost certainly increase the tax rates on those withdrawals.
Do these elected civil servants plan offsets to improve our quality of life in retirement? No. To the contrary, they plan to further destroy our quality of life in retirement by placing additional limitations on our Social Security and Medicare benefits. In the face of proposed reductions in those benefits, additional restrictions on contributions of our own money into our own retirement accounts are unconscionable.
If we allow them to get away with this, what might they conjure next? Under current laws, the capital appreciation of our homes is sheltered from taxation (like a retirement account). For example, when the values of our homes increase from $1.0 million to $3.4 million we do not owe taxes on the $2.4 million of capital appreciation. Applying the proposed retirement rules to our homes would prevent us from making improvements on our own homes. Sorry, we cannot add decks or swimming pools to our own homes since the value of our homes are $3.4 million.
Let's stop this insanity before they place additional limits on our precious freedoms.
Aaron Skloff, AIF, CFA, MBA
CEO – Skloff Financial Group
Aaron Skloff, Accredited Investment Fiduciary (AIF), Chartered Financial Analyst (CFA), Master of Business Administration (MBA), is the Chief Executive Officer of Skloff Financial Group, a Registered Investment Advisory firm. The firm specializes in financial planning and investment management services for high net worth individuals and benefits for small to middle sized companies.  He can be contacted at www.skloff.com or 908-464-3060.
Click Here for Your Long Term Care Insurance Quotes

http://skloff.com/wp-content/uploads/2016/12/uncle-sam-1-pixabay.jpg
720
580
f2819644
http://skloff.com/wp-content/uploads/2013/09/sfg-1.png
f2819644
2013-04-13 12:00:51
2016-12-04 19:12:08
Will the Government Shrink Your IRA? - Wall Street Journal - 04/13/13