Long Term Care Insurance Hybrid Combination Life and Annuity Policies – The Independent Press – 05/05/10

The Independent Press
Money Matters – Skloff Financial Group Question of the Month – May 5, 2010
By Aaron Skloff, AIF, CFA, MBA
Q: If I purchase a life insurance policy or annuity with built-in long-term care insurance benefits do I gain any tax benefits? What are the advantages and disadvantages of such a solution?
A: Yes. Like a homeowner's insurance policy, a traditional long-term care insurance policy provides no benefit unless you have a claim. Some long-term care insurance purchasers are uncomfortable with purchasing a policy, never needing care and never gaining any benefit from the policy. A new law may address this concern.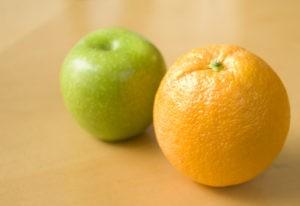 Effective Jan.1, 2010, the Pension Protection Act (PPA) of 2006 permits tax free distributions from various insurance products to pay for long-term care insurance. In order to seize the opportunity, insurance companies have introduced 'hybrid' insurance products, like life insurance/long term care insurance and annuities/long term care insurance.
Prior to the new law, withdrawals of cash value or accumulated value to pay for long-term care insurance could be taxable. With the new law, these withdrawals are no longer taxable.
But, just because these hybrid products are available does not necessarily mean they are right for you. A traditional long-term care insurance policy may still be the right solution. As is oftentimes the case with hybrid financial products, you end up with mediocre benefits all around.
Often overlooked, for those concerned about paying for insurance and not receiving any benefits, some traditional long-term care insurance policies provide for a 100% return of premium (paid to your heirs) if you pass away without using your long term care benefits.
Action Step: Work closely with your Financial Advisor to determine which long term care insurance is best suited to your needs. Thoroughly understand the advantages and disadvantages of various solutions before making any decisions.
Aaron Skloff, Accredited Investment Fiduciary (AIF), Chartered Financial Analyst (CFA), Master of Business Administration (MBA) is CEO of Skloff Financial Group, a Registered Investment Advisory firm based in Berkeley Heights. He can be contacted at www.skloff.com or 908-464-3060.
Click Here for Your Long Term Care Insurance Quotes

https://skloff.com/wp-content/uploads/2016/12/apple-and-orange-they-do-not-compare-wikimedia.jpg
549
800
f2819644
https://skloff.com/wp-content/uploads/2013/09/sfg-1.png
f2819644
2010-05-05 12:00:05
2016-12-01 06:50:43
Long Term Care Insurance Hybrid Combination Life and Annuity Policies – The Independent Press – 05/05/10